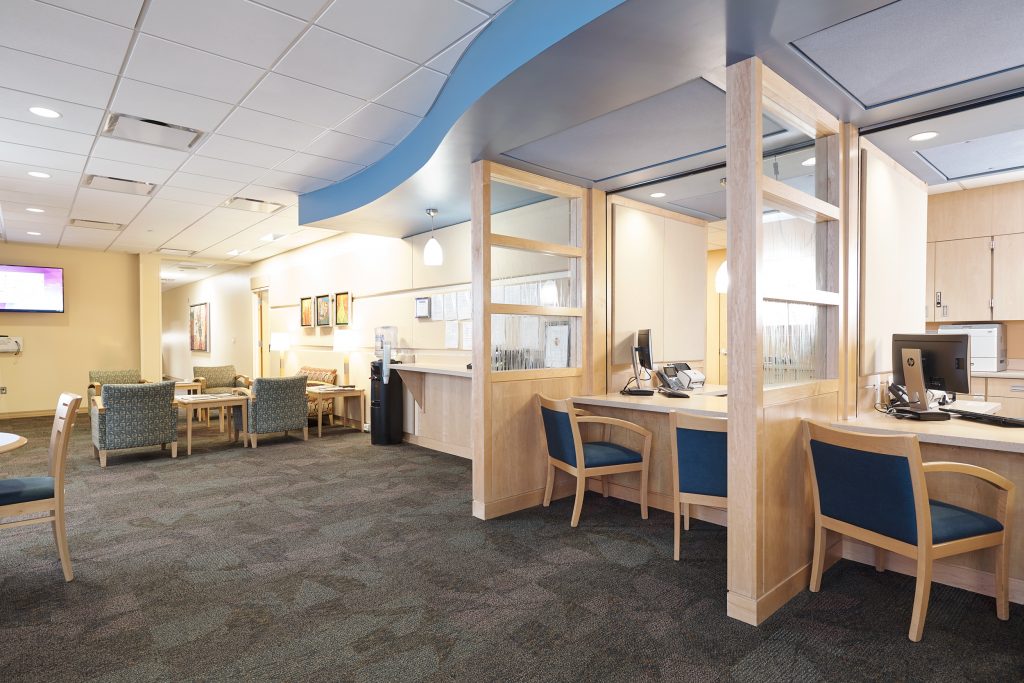 Healing with our knowledge, caring with our hearts, providing a seamless experience in health care.
In 2006, a group of surgeons partnered with Mercy Health Saint Mary's. They had a vision of building a freestanding surgery center that would be a convenient location for patients, offer quality, seamless services, have state-of-the-art technology, and an expert team of employees. Their vision also included the development of a unique culture that would promote open communication and team work between physicians and employees – creating a safer patient care environment and an enjoyable place for patients, physicians and employees.
The property in the Byron Center area was selected and the planning began. The building and the patient care processes were carefully designed to help fulfill the original vision. Employees were carefully selected – not only for their professional expertise but for their cultural fit. Employees came from hospital, office practice, and surgical center settings and from diverse geographical locations to promote innovation and the refining of best practices.
The vision has been realized! The environment is relaxing and pleasant, yet offers many of the services and state-of-the-art equipment that you would expect in a hospital environment. Patients are extremely satisfied with their care. Physicians find the environment efficient and an enjoyable place to work. Employee satisfaction is extremely high. There is an emphasis on customer service, team work, and quality – all to ensure the patient has an exceptional experience.