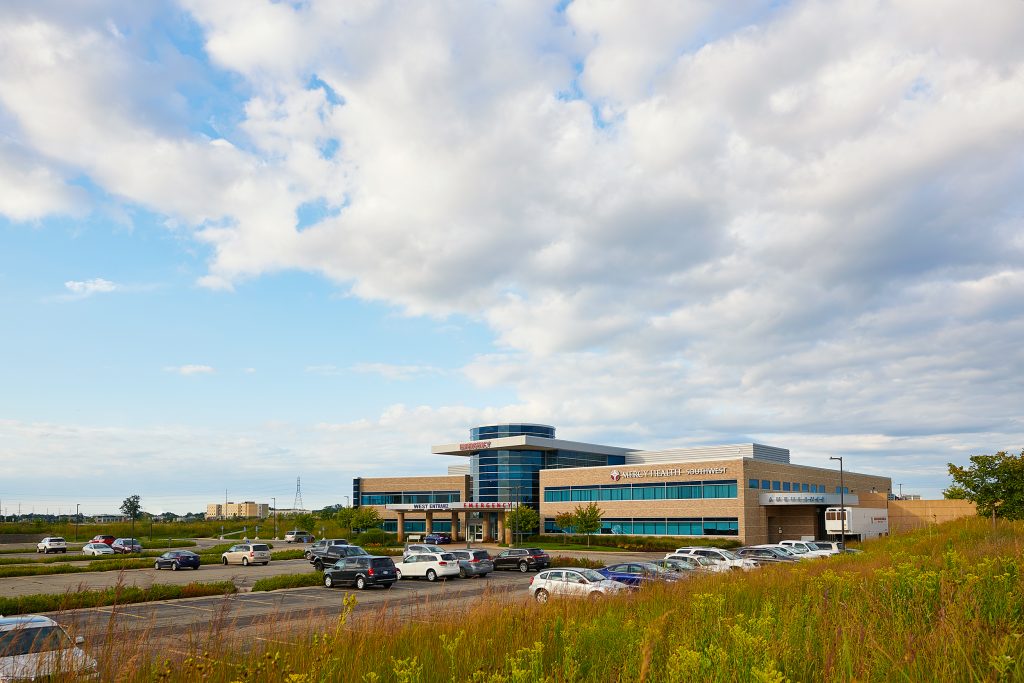 Southwest Surgical Center
2373 64th St. SW Suite 2200
Byron Center, MI
We are conveniently located on the Northeast corner of Byron Center Avenue and 64th Street, immediately accessible from M-6, Exit 5. The sign on the building says "Mercy Health Southwest". Enter the campus from 64th Street and follow the traffic circle to the right and up to the East Entrance (2nd level). Enter at the East/2nd level main entrance. Once inside the East entrance, follow the hallway straight ahead and the Surgical Center is on the left, just before the stairs.